Season 7 continues to bring phenomenal guests and conversations. 
We are joined today by none other than THE Dr. Andrea M Kane, one of the most courageous & bold women we know, working tirelessly to transform the public education system. Wow, you are in for a treat.
In this show we're talking about:
What is educational equity?
Savior complex in teaching environments is a disservice: the fine line between coddling and supporting.
Why teachers must unpack their own biases if they want to truly support their students
Sustainability in activist work: how to stay grounded and motivated, how to support other people to stay in the game
Why the public education system is an aspirational endeavor
Dr. Kane's own experience of backlash & negativity in response to speaking out against racial injustice
About Dr. Andrea M. Kane:
Dr. Kane is a Professor of Practice in Educational Leadership at the University of Pennsylvania's Graduate School of Education. She took on this role after serving as the the first African American Superintendent for Queen Anne's County Public Schools, where she set professional and personal goals focused on implementing equitable practices across all areas of the organization including improving black, brown, and poor students' access to advanced learning opportunities, offering the first African American Studies course in district history, building a diverse workforce, promoting student voice, and providing cultural proficiency/educational equity professional development to all employees.
Dr. Kane's visionary leadership proved to be effective in large suburban, urban, and small rural districts with the following as some of her achievements:
recognition for the first fully virtual learning program for public elementary and middle school students in Maryland,
achieving Green School certification in 100% of schools in Queen Anne's County Public Schools (QACPS) in 2020 and 2021,
first National Blue Ribbon School in QACPS history (2020-21)
a grant award for one million dollars for an innovative outdoor environmental education and STEAM summer program in 202,
and induction into the prestigious Baltimore City College High School Hall of Fame (2018)
Thank you for listening to the show. It is such an honor and joy to have these conversations with you. They are necessary and needed and we are here to do the work.
Xo, Sage & Erica
Here are the beautiful resources we mention:
What Dr. Andrea Kane is currently hooked on: Ozark, the new Jurassic Park movie
New York Times article: Read It Here
Dr. Andrea Kane's Co-Authored Book: Coaching Champions: How to Understand the Players Before Giving the Plays – A Guide to Improvement and Success
Connect with us and learn more about our work:
Sage: Speaking, leadership development & coaching, team building, and group facilitation at sagebhobbs.com and on LinkedIn
Erica: Executive coaching and organizational strategy at Flying Colors LLC
Help support antiracism work and community dialogue by SHARING to the show with your friends and family!
Take a screenshot of an episode you love and tag @racecultureandbeyondpodcast on Instagram
Click the "share" button on whichever platform you listen and send it to folks who would find it helpful
Good old "spread the word," and talk about it with your people
Love the show? Please rate it and review it on Apple Podcasts. Just a few short words really helps folks to find the show.  Thank you 🙂
Like what you hear? If SO, yay! Please subscribe to Naked Conversations on Apple Podcasts. Or Stitcher. Or Google Play. Or any of the following - Overcast, Blubbry, TuneIn Radio, Player.fm.
For (much appreciated) gold stars: Leave me a rating + review!  Just a few short words will help MORE amazing women find the show.  Thank you 🙂
Also, please send me a DM on Instagram and let me know what you love about the show, what topics you'd like to hear me cover, or your dream interviewee.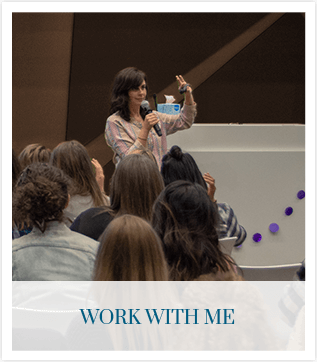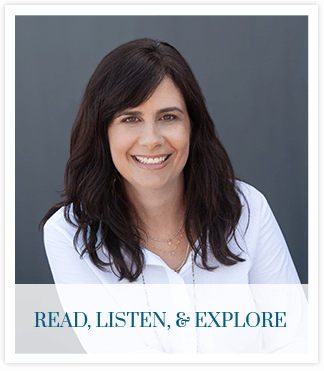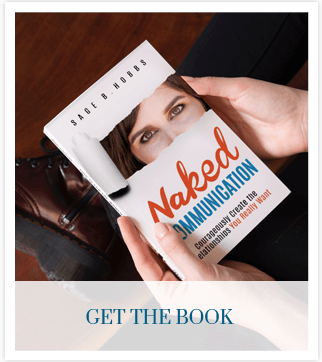 Sage brings personal experiences, humor and practical methods for approaching challenging conversations. She is relatable, supportive and authentic – tremendous assets for diversity and inclusion conversations. Sage blended her skillful communication expertise and training, with information and exercises on empathy, equity and social justice to create more inclusive, person-to-person leadership  practices.
Jessica G. Hartung
( Founder, Integrated Work | Author of The Conscious Professional )
Sage is the real deal! She listens to words you didn't even know you said aloud. She is deliberate, strategic, and effortless in her coaching approach, making it incredibly natural to be open to her process and ultimately see change in yourself.
Rachael Schwartz
( Communications and PR Strategist )
Sage embodies a foundational belief in the power and beauty of humanity and the possibility of all of us continually working toward becoming better versions of ourselves. She is a masterful facilitator.
Robbyn Fernanandez
( Assistant Superintendent | Boulder Valley School District )
Sage's presentation to our group stimulated a momentum that ran through the event – inspiring our group with purpose, passion, inspiration, and fresh tools to bring to the new work year.
Kari Albright
( Budget Director | Boulder Valley School District )
Comments
comments