Shop
Welcome to my shop!  
Overcome Overwhelm Workshop– Price $20… Buy Now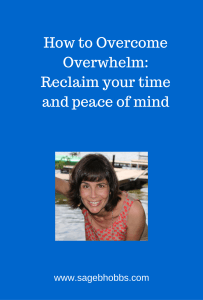 Is your "To-Do" list never-ending and exhausting?   
Do you want more time to do things that really matter to you?
Are you tired of feeling constantly overwhelmed and drained?
In less than an hour, I'll show you the exact strategies and tools I use to live a productive, but peaceful, life… so there's more space for your mojo and passion!

Showing all 2 results