Foster Community, Communication, and Resilience Through the Principal Leadership Program
What if your principals could participate in a program that enables them to cultivate both the mindset and the skills to lead better and more sustainably?
Principals are led to their work to make a difference—but so often, it leads only to discouragement and burnout.
School leaders often report feeling isolated in their roles – especially those who don't have a team with whom to collaborate and share ideas.
The role of principal (or head of school) is complex and challenging.
They are overwhelmed and pulled in many directions.
They're leaving their roles, and entering the field at lower rates.
Research shows that school districts across the United States are in the grips of troubling leadership changes. The National Association of Secondary School Principals reports that 50 percent of principals are stressed to the point of quitting.
The climate surrounding education is full of news of underfunding, teacher shortages, political action against curricula, and how to build student success after the pandemic.
What if you gave your school leaders the opportunity to recharge and reconnect with their love for education?
And empowered them to improve the educational outcomes, and overall wellbeing, for the youth they serve?
Principals Need Collaborative, Supportive, And Actionable Leadership Development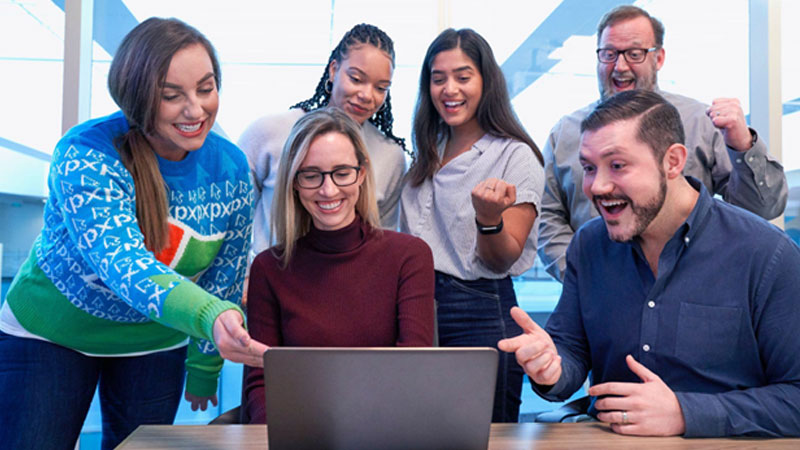 School leaders must be both managers and visionary leaders. They require expertise in instructional leadership, behavioral intervention, and community building.
Lately, school leaders are increasingly navigating polarizing politics and cultural tension. According to the National Education Association, principals report the difficulty of recruiting and retaining staff in an environment where they feel constantly under attack and have their professional decisions questioned daily.
School leaders are asked to meet the needs of students first. But, in reality, it's often hard for them to know how to prioritize the demands of board policy, parent concerns, and staff challenges.
Principals want to do what's best for their students. They have big hearts, deep knowledge and experience, but are often unsupported with the messy, people parts of their roles, such as:
Communicating clearly
Leading hard conversations
Coaching challenging staff
Deescalating conflict
Building a positive and inclusive culture
They need the frameworks, time to practice, and encouragement to do these aspects of leadership well.
In this intense environment, school leaders often say they're forced to put out fires and respond to crises, instead of focusing on leadership development and student success.
Unlike teachers, who receive ongoing professional development, the only opportunities that principals have to learn and grow are usually from conferences or evaluations.
Introducing The Principal Leadership Program (PLP)
The Principal Leadership Program is a year long coaching and training program, with both individual and group sessions.
The PLP gives participating principals/heads of school the education, community, hands-on practice opportunities, and feedback to cultivate the communication, leadership, and emotional intelligence skills to be successful in their roles.
Through a mix of individual assessment, experiential training, group coaching, and resource development, the PLP provides professional development that is timely, supportive, and collaborative. Particular attention is given to how to navigate the "tough stuff" – from difficult conversations to repairing trust to navigating change to building positive and inclusive schools cultures that create safety and belonging.
The PLP delivers on its goals.
71% of participants report an improvement in their ability to pause and communicate more intentionally.
84.2% of participants agree or strongly agree that they feel more equipped to foster a culture of courageous communication amongst their teams.
And more than half of past participants report that they have more challenging conversations after attending the PLP—conversations that they would have avoided in the past.
What makes the PLP unique is that participants are not simply inundated with more information. Instead, they interact with research-based, relevant, and experiential content that they can apply in real time and practice with their PLP cohort members – To build meaningful connections with fellow school leaders who share their responsibilities and challenges.
What's Included In The PLP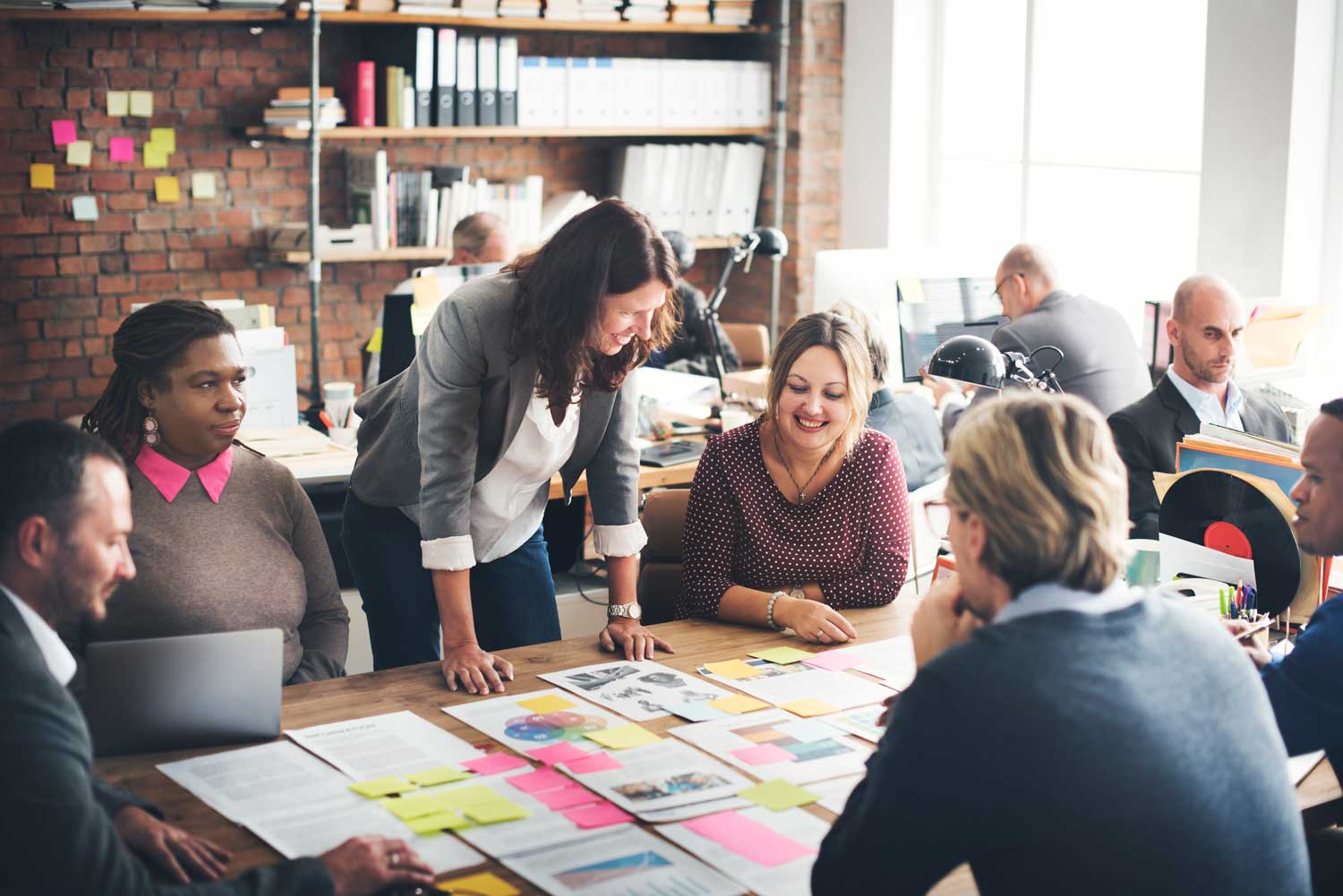 Kickoff Leadership Retreat (full-day, in-person)
Learn the foundational "Communication for Connection" framework, build community, and bring fun back to work
Emotional Intelligence Leadership Assessment (EQ-i2.0)
Scientifically validated emotional intelligence assessment tool with proven effectiveness in developing leaders
1:1 EQi2.0 Debrief Coaching Session (60 minutes, virtual)
Individualized leadership goals that participants implement during the PLP
Additional 1:1 Executive Coaching Sessions (2, 60 minute per participant)
Allows participants to receive coaching on their leadership goals and wellbeing.
Monthly Group Coaching Sessions (8, 90-minute virtual calls)
Each monthly group coaching session, while unique in focus, integrates leadership development, building trust, and high-stakes communication skills. More specifically, monthly calls focus on:
Facilitating hard conversations
Creating positive and inclusive school cultures
Giving and receiving feedback and recognition
De-escalating conflict
Fostering educator wellbeing
Leading with curiosity
Cultivating trust as a leader
Developing active listening
Coaching sessions fuse direct instruction from Sage and her team, as well as laser coaching to ensure busy school leaders not only understand what they should do but can also apply it successfully back in their schools.
Applied Practice: Monthly Reflection Partners
The PLP pairs each participating school leader with a new peer, each month, for additional reflection, leadership plan accountability, to practice skills, deepen self-awareness, and heighten participant relationship-building.
Community
The PLP provides a network of peers for participants to connect and exchange ideas with, which creates a positive, effective learning environment.
Culminating Celebration (Virtual)
During this 90-minute event, each participant gives a 3-minute summary of what they are taking away and applying to their role as well as a final report on their leadership plan.
Certificate of Completion
$4,500 for the program per school leader
*We encourage districts/schools to sponsor multiple principals, and we offer price incentives for doing so based on the number of principals each district sponsors.
The PLP has been transformative for me. It equipped me with the knowledge and confidence to address leadership challenges effectively – with vulnerability and building trust in others. I highly recommend Sage Hobbs' program for anyone seeking to excel in educational leadership
-Michaela Bradshaw
Principal, Johnson Junior High
The core tenets of the PLP are powerful. Prior to starting the program, I struggled with vulnerability when addressing my staff. The PLP helped me to embrace my areas of growth, which has led to improved culture and relationships in my building.
-Dr. Tiffany L. Rehbein (She/her/hers)
Principal, Bain Elementary School
When I started the Principal Leadership Program, I wasn't sure it would be beneficial as a veteran administrator. I was wrong. The PLP grew my ability to better communicate with my peers and staff, and the skills to facilitate critical conversations that promote stronger relationships in my building.
-Steve Loyd, School Principal
Leadership is hard and lonely. The PLP made me aware of leadership areas I could improve, but in a very non-threatening manner. Beyond the awareness, this program gave me the tools to begin my growth. I've become a different (and better) leader.
– Tina Troudt, Principal at McCormick Junior High
The PLP has helped me be more confident and assertive when I need to be. I'm more comfortable having difficult conversations with staff and asking for their feedback. And, I've enjoyed the camaraderie and comfort the PLP creates with other participants.
More Questions? What Makes The PLP Different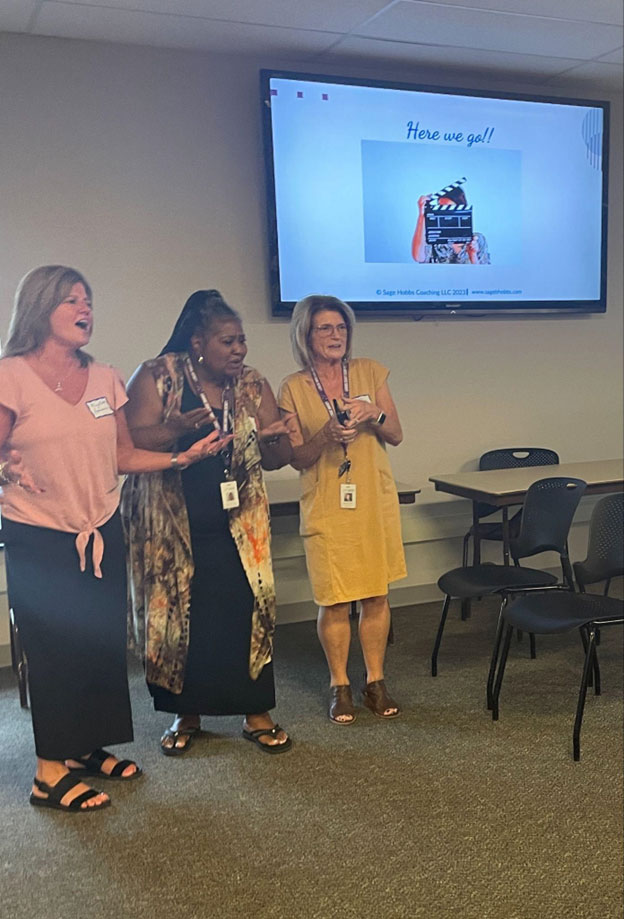 Insight alone won't move the needle for change. But action without insight can actually do harm. Leaders must have both.
The PLP gives principals the critical, and often missed, opportunity to share their reflections with peers, learn from the collective wisdom of other school leaders, and take action in order to innovate their practice.
When schools or districts support their principals to participate in the PLP, they are sending the message that they value their school leaders, want them to have a positive work experience, and are willing to invest in their ongoing leadership growth and development.
Many programs focus on the management components of being a principal. On the daily administrative aspects of recruiting and hiring teachers and ensuring compliance with educational policies and regulations, or on how to solve problems that arise with students and their families.
While this is important, it isn't enough. In order to be the visionary, trust-building leader who knows how to build community with fellow administrators, educators, and support staff—and create an environment where students and their families thrive—principals must grow their leadership along with their communication and emotional intelligence.
Q. Which school leaders can participate?
A: Principals and heads of school are ideal PLP participants. Multiple school leaders from one district/school are encouraged to participate because culture shifts when there is a collective understanding. The PLP is designed for public, magnet, charter, and independent school leaders.
Q. When does the program run, and how much time is required?
A: The PLP runs from July through May each year. During that time, participants will attend a 1-day kick off, participate in 8, 90-minute group coaching calls, meet monthly with a peer, have 3 individual coaching sessions, and celebrate with a 90 minute, virtual closing event. Participants can expect to contribute approximately 2-3 hours each month to the program (outside of the kick-off event).
Q. What are the anticipated participant outcomes?
After completing the PLP, a majority of participants report that they:
More clearly understand themselves, their motivations, and their leadership styles.
Have tools to better connect with others and build trust throughout their education community.
Feel better equipped to foster a culture of courageous communication amongst their teams.
Feel better equipped to foster a culture of courageous communication amongst their teams.
Q. Is this designed for new or experienced principals?
Both!
New school leaders can use the PLP as a way to build their professional network, expand their expertise, and learn with/from seasoned leaders.
For more experienced school leaders, the PLP can reignite their passion and enthusiasm for their role by introducing them to new ideas and approaches.
Participation, regardless of experience, will stimulate innovative thinking and encourage leaders to experiment with new communication and emotional intelligence strategies that can benefit their schools (and their careers.)
About Sage Hobbs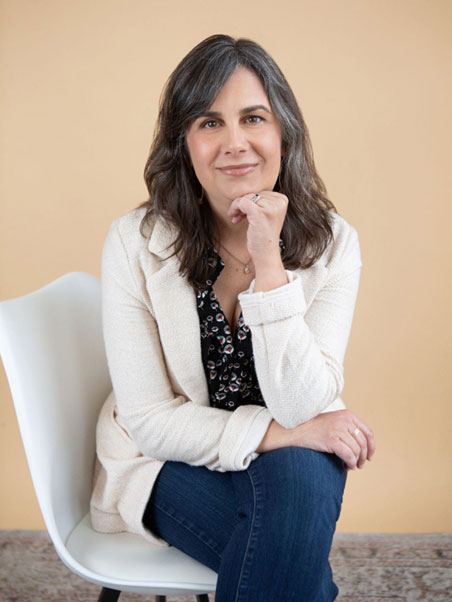 Sage's passion for maximizing human potential, building emotional intelligence, and cultivating cultures of equity has led to over 20 years of experience working with and speaking to audiences across the country.
She has worked with school districts and public health organizations as well as a broad spectrum of global companies, including Halliburton, HP, and Medtronic. She was honored to speak at Google's Boulder headquarters on International Women's Day 2019.
Sage is the host of Race, Culture, & Beyond: A Naked Conversations Podcast Series and the author of Naked Communication. She holds a a Bachelor's Degree with honors from the University of Pennsylvania and a Master's Degree in Counseling Psychology from the University of Colorado Denver.
She's also a mom of two, a cancer survivor, a "retired" school counselor, a world traveler, and a beach-loving-book-nerd. She lives in Boulder, Colorado, with her husband, a lifelong educator, and their two awesome kids and one pup.
Sage is a masterful facilitator. Her fierce dedication to this work coupled with her keen intelligence and professionalism make her truly one of a kind.
-Robbyn Fernandez
Assistant Superintendent, Boulder Valley School District
Sage was an amazing resource for our staff and was integral in our school turnaround efforts.
-Joel Rivera
(he/him/his)
Principal, Alicia Sanchez International School
Watch your principals gain renewed confidence, communicate more effectively, grow their educational communities, and rekindle their love for education.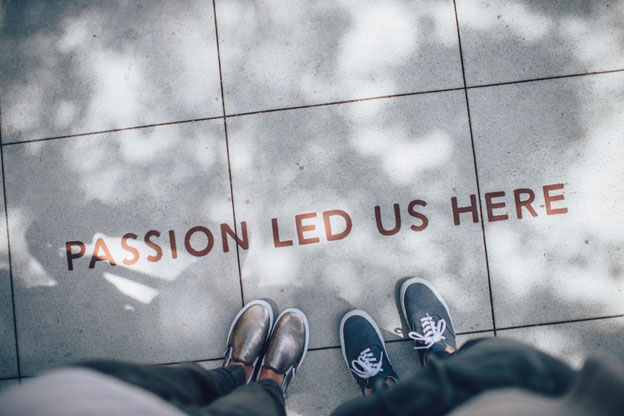 INTEREST FORM
"*" indicates required fields