Season 7 continues to bring phenomenal guests and conversations. 
We have an incredible guest on this episode, whom we "met" at a live comedy show in Austin, TX.  She is bold and honest, unafraid to speak to injustices and is just damn funny. We are such big fans of Rita Brent and we are beyond excited that she is joining us today. 
In this show we're talking about:
How the places we live can cultivate (or hinder) our talents.
Using curse words: when are they necessary, and when do they detract from the value of the message?
Cancel culture: who gives who the power to cancel? Who is the author of this cancellation?
Being strategic in the internet age: everything we say can be used against us.
Disarming through humor – using comedy to shake opinions and resonate deeply.
Greater popularity means greater responsibility. How should we use our platforms?
Why it is important to acknowledge and accept our fears, and not leave this earth with regrets.
More about the hilarious and brilliant Rita Brent
Rita Brent is a comedian, musician, and military veteran from Jackson, Mississippi. She discovered her love for music as a young girl performing in talent shows and southern Baptist churches as a drummer alongside her mother and singer-pianist, Angela. She credits her mother as the one who helped cultivate and support her talents. At age 18, she joined the 41st Army National Guard Band where she served for nine years and ended her time in service as a sergeant. Rita graduated from her beloved HBCU, Jackson State University, with a Bachelor's Degree in Mass and Speech Communication, and pledged Delta Sigma Theta Sorority, Incorporated.
After graduating from JSU she landed at Mississippi Public Broadcasting where she served as a Radio Host and Producer. In March 2013, Rita made a sharp turn and plunged into a career as a stand-up comedian. Since then, she's been featured on Kevin Hart's Hart of the City, TruTV's Laff Mobb's Laff Tracks, and Epix TV's Unprotected Sets. Rita has released three singles, "Kamala," "Raised in the Sipp," and "I Deserve to Be Alive". She currently tours as a feature act with her mentors, Rickey Smiley and Cedric the Entertainer. Rita wrote for the 73rd Primetime Emmy Awards, the Academy of Country Music Awards, MusiCares Person of the Year, and Netflix's "Stand Out: An LGBTQ+ Celebration". Rita is currently on The Born Funny Tour, her first as a headlining act.
Thank you for listening to the show. It is such an honor and joy to have these conversations with you. They are necessary and needed and we are here to do the work.
Xo, Sage & Erica
Here are the beautiful resources we mention:
What Rita is currently hooked on:
Reading: Viola Davis's "Finding Me", Christine Plant's "Afrominimalist"
Watching: Stranger Things, First Ladies, The Lincoln Lawyer
Connect with us and learn more about our work:
Help support antiracism work and community dialogue by SHARING to the show with your friends and family!
Take a screenshot of an episode you love and tag @racecultureandbeyondpodcast on Instagram
Click the "share" button on whichever platform you listen and send it to folks who would find it helpful
Good old "spread the word," and talk about it with your people
Love the show? Please rate it and review it on Apple Podcasts. Just a few short words really helps folks to find the show.  Thank you 🙂
Like what you hear? If SO, yay! Please subscribe to Naked Conversations on Apple Podcasts. Or Stitcher. Or Google Play. Or any of the following - Overcast, Blubbry, TuneIn Radio, Player.fm.
For (much appreciated) gold stars: Leave me a rating + review!  Just a few short words will help MORE amazing women find the show.  Thank you 🙂
Also, please send me a DM on Instagram and let me know what you love about the show, what topics you'd like to hear me cover, or your dream interviewee.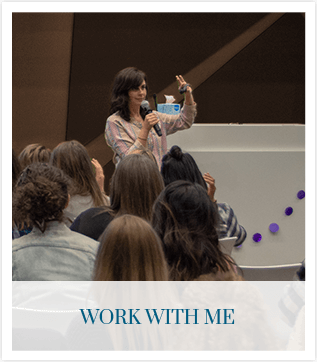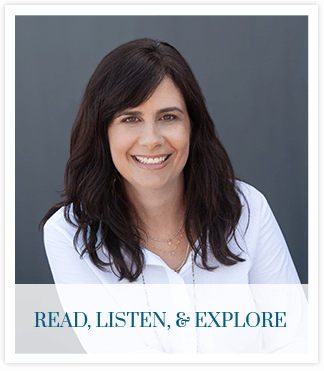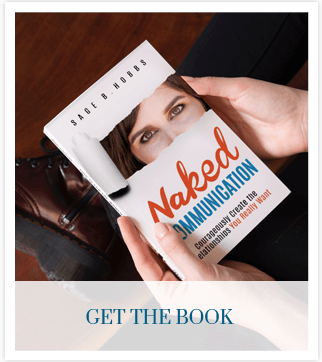 Sage brings personal experiences, humor and practical methods for approaching challenging conversations. She is relatable, supportive and authentic – tremendous assets for diversity and inclusion conversations. Sage blended her skillful communication expertise and training, with information and exercises on empathy, equity and social justice to create more inclusive, person-to-person leadership  practices.
Jessica G. Hartung
( Founder, Integrated Work | Author of The Conscious Professional )
Sage is the real deal! She listens to words you didn't even know you said aloud. She is deliberate, strategic, and effortless in her coaching approach, making it incredibly natural to be open to her process and ultimately see change in yourself.
Rachael Schwartz
( Communications and PR Strategist )
Sage embodies a foundational belief in the power and beauty of humanity and the possibility of all of us continually working toward becoming better versions of ourselves. She is a masterful facilitator.
Robbyn Fernanandez
( Assistant Superintendent | Boulder Valley School District )
Sage's presentation to our group stimulated a momentum that ran through the event – inspiring our group with purpose, passion, inspiration, and fresh tools to bring to the new work year.
Kari Albright
( Budget Director | Boulder Valley School District )
Comments
comments