Strategies and Inspiration to propel you forward!
Have a question?
Want to interview me?
Something you're just dying to share with me?
Please contact me using the form below and I'd be happy to respond as best I can.
Much love and more nakedness,
Sage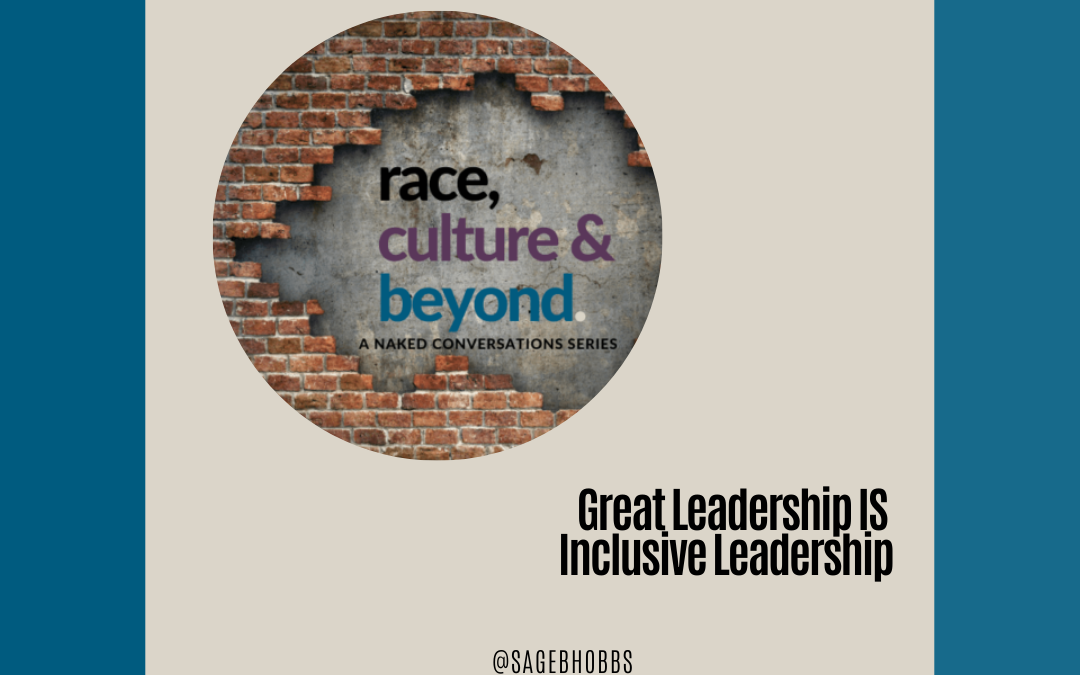 Great Leadership IS Inclusive Leadership       Welcome to Season 6 Episode 3 of Race, Culture & Beyond: A Naked Conversation Podcast. In this show we're talking about: Inclusive Leadership and asking: What does it mean to be an inclusive leader? What are some of the...
read more