Strategies and Inspiration to propel you forward!
Have a question?
Want to interview me?
Something you're just dying to share with me?
Please contact me using the form below and I'd be happy to respond as best I can.
Much love and more nakedness,
Sage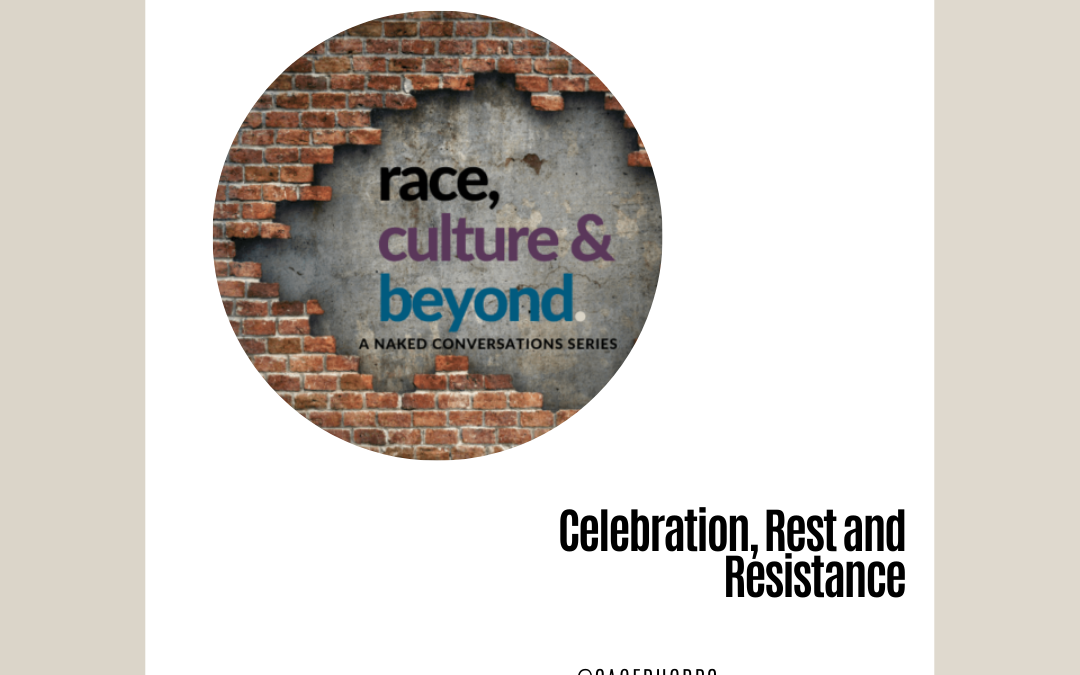 Celebration, Rest and Resistance       ​"One day you will tell your story of how you overcame what you went through and it will be someone else's survival guide." - Dr. Brené Brown Welcome to the last episode of season 5! Today's episode of Race, Culture & Beyond:...
read more