Season 7 continues to bring phenomenal guests and conversations. 
"Not everything I've tried has worked; I just have forgotten about the things that didn't work." – Amy Hunter
This woman will blow your mind. We are so blessed to have had this conversation with Amy Hunter. It went completely off-script in the best possible way. Amy is 'Miss Optimism' — a relentless trier. She speaks in possibility. She motivates us to do better, to reach higher, to dream bigger. Thank you Amy. We hope you are all as inspired by this conversation as we are.

In this show we're talking about:
What inspired Amy into activism at age 14
HBCUs (historically black colleges and universities) and "being white"
The need for white women to step up and support their black sisters — no longer saying yes to violence and injustice
What does truth and reconciliation look like in practice, between women, across racial lines?
Apologies: who needs to apologize, and for what?
How "not being good enough" and "not belonging to a community" are socializations of whiteness
Optimism: failing & trying again. How Amy looks to her successes to sustain her activist work
Your sphere of influence: what can you do to make a tangible difference, right now?
More about Amy Hunter:
Amy A. Hunter is the Vice President of Global Diversity, Equity, and Inclusion for the publicly traded footwear company, Caleres. She recently joined the Caleres team after serving as the Senior Global Equity Diversity and Inclusion leader at Boeing. At Caleres, she leads the global initiatives for diversity, equity and inclusion. She has enjoyed a career in diversity working within the healthcare, agricultural, educational and financial services industries.
Hunter has more than 20 years of experience in human resources, organizational development, project management and leadership within the corporate and nonprofit arenas. Her responsibilities have included creating and implementing return on investment strategies for recruitment, curriculums for training and development and measurable retention strategies.
Her community engagements have included serving on several boards for local organizations. She has spoken and presented diversity training, keynotes, seminars, and strategy sessions around the world. She is well respected globally and has received numerous awards for her achievements as a diversity resource. Her popular speech "The Talk" was incorporated into a TEDx presentation called "Lucky Zip Codes." Hunter has earned an undergraduate degree and is currently pursuing a doctorate from the University of Missouri-St. Louis.
Thank you for listening to the show. It is such an honor and joy to have these conversations with you. They are necessary and needed and we are here to do the work.
Xo, Sage & Erica
Here are the beautiful resources we mention:
Links and Resources Mentioned:
Books:
Tarana Burke & Brene Brown: You Are Your Best Thing
Brene Brown: Atlas of The Heart
Ijeoma Oluo: So You Want to Talk About Race
Isabel Wilkerson: Caste: The Origins of Our Discontents
Gary John Bishop: Unfu*k Yourself: Get Out of Your Head and Into Your Life
Connect with Amy on LinkedIn
Connect with us and learn more about our work:
Sage: Speaking, leadership development & coaching, team building, and group facilitation at sagebhobbs.com and on LinkedIn
Erica: Executive coaching and organizational strategy at Flying Colors LLC
Help support antiracism work and community dialogue by SHARING to the show with your friends and family!
Take a screenshot of an episode you love and tag @racecultureandbeyondpodcast on Instagram
Click the "share" button on whichever platform you listen and send it to folks who would find it helpful
Good old "spread the word," and talk about it with your people
Love the show? Please rate it and review it on Apple Podcasts. Just a few short words really helps folks to find the show. Thank you 🙂
Like what you hear? If SO, yay! Please subscribe to Naked Conversations on Apple Podcasts. Or Stitcher. Or Google Play. Or any of the following - Overcast, Blubbry, TuneIn Radio, Player.fm.
For (much appreciated) gold stars: Leave me a rating + review!  Just a few short words will help MORE amazing women find the show.  Thank you 🙂
Also, please send me a DM on Instagram and let me know what you love about the show, what topics you'd like to hear me cover, or your dream interviewee.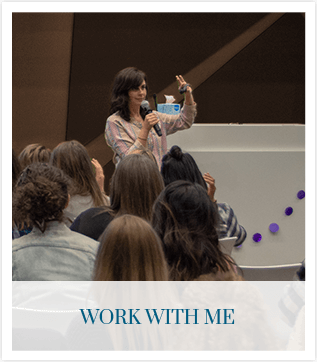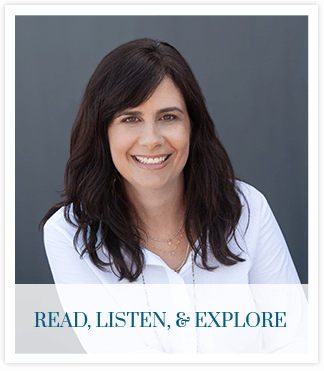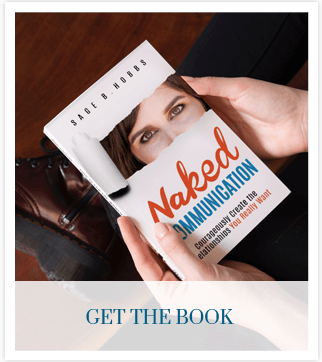 Sage brings personal experiences, humor and practical methods for approaching challenging conversations. She is relatable, supportive and authentic – tremendous assets for diversity and inclusion conversations. Sage blended her skillful communication expertise and training, with information and exercises on empathy, equity and social justice to create more inclusive, person-to-person leadership  practices.
Jessica G. Hartung
( Founder, Integrated Work | Author of The Conscious Professional )
Sage is the real deal! She listens to words you didn't even know you said aloud. She is deliberate, strategic, and effortless in her coaching approach, making it incredibly natural to be open to her process and ultimately see change in yourself.
Rachael Schwartz
( Communications and PR Strategist )
Sage embodies a foundational belief in the power and beauty of humanity and the possibility of all of us continually working toward becoming better versions of ourselves. She is a masterful facilitator.
Robbyn Fernanandez
( Assistant Superintendent | Boulder Valley School District )
Sage's presentation to our group stimulated a momentum that ran through the event – inspiring our group with purpose, passion, inspiration, and fresh tools to bring to the new work year.
Kari Albright
( Budget Director | Boulder Valley School District )
Comments
comments