And this brings Season 7 to a close!
For our final episode, we are joined by Humanize Podcast hosts Courthney Russell Jr. and Emily Braucher. These two use their podcast as a platform for social justice, engaging in honest conversations about race, and not shying away from uncomfortable, vulnerable, messy terrain. What an absolute pleasure to have this pair on our show, make sure you check out their podcast.
In this show we're talking about:
How Courthney & Emily began working together.
How nerve wracking it is to get to know each other publicly on the podcast.
Conversational podcasts can teach listeners that it is normal to have challenging conversations, and how to navigate them. Raising consciousness through modeling.
Is it delusional to have hope in these times?
How healing it can be to be honest with ourselves: acknowledging our conditioning and shame.
What is the role of white people in racial justice work?
About our guests:
Courthney Russell Jr. grew up in KY and lived in the Virgin Islands. By the time he graduated from high school, Courthney's tendency toward stereotypical behavior had him on a collision course with incarceration or death. In a last-ditch effort, he applied to medical school and was surprised to be accepted. After experiencing homelessness and graduated in 2011 with a medical degree and a new mission: leverage his knowledge in a non-traditional way to become an authentic, determined, humble leader. Today, this looks like (a) co-founding a non-profit focused on serving the homeless and vulnerable (b) co-founding WeUp CBO, a company dedicated to addressing poverty through education, healthcare, and employment © He also is the co-host of The Humanize Podcast and is board president of a Co-Op organization in Denver, Colorado.
Emily Braucher is a keynote speaker and trainer who is singularly focused on helping people create trusting relationships across differences. She does this by teaching clients the tools to overcome the three challenges that inevitably get in the way of trust: ego, culture and power. For the last decade, Emily has worked with corporate, non-profit, academic, and government clients on strengthening the inclusive brain, fostering the "trust mindset," creating psychological safety and practicing stress management techniques, always pointing people towards the best version of themselves. In addition to running ReFresh Communication, Emily is also co-host of the podcast, Humanize: Stories from the Heart about Social Justice.
Thank you for listening to the show. It is such an honor and joy to have these conversations with you. They are necessary and needed and we are here to do the work.
Xo, Sage & Erica
What Courthney & Emily are hooked on right now:
Reading: Medical Apartheid by Harriet A. Washington, The 1619 Project, & The Camino
Watching: Breaking Bad, Seinfeld, The Sopranos
Links and Resources Mentioned:
The Humanize Podcast
Connect with us and learn more about our work:
Sage: Speaking, inclusive leadership coaching, team building, and facilitation www.sagebhobbs.com
On LinkedIn
Erica: Executive coaching and organizational strategy at Flying Colors LLC
Help support antiracism work and community dialogue by SHARING to the show with your friends and family!
Take a screenshot of an episode you love and tag @racecultureandbeyondpodcast on Instagram
Click the "share" button on whichever platform you listen and send it to folks who would find it helpful
Good old "spread the word," and talk about it with your people
Love the show? Please rate it and review it on Apple Podcasts. Just a few short words really helps folks to find the show. Thank you 🙂
Like what you hear? If SO, yay! Please subscribe to Naked Conversations on Apple Podcasts. Or Stitcher. Or Google Play. Or any of the following - Overcast, Blubbry, TuneIn Radio, Player.fm.
For (much appreciated) gold stars: Leave me a rating + review!  Just a few short words will help MORE amazing women find the show.  Thank you 🙂
Also, please send me a DM on Instagram and let me know what you love about the show, what topics you'd like to hear me cover, or your dream interviewee.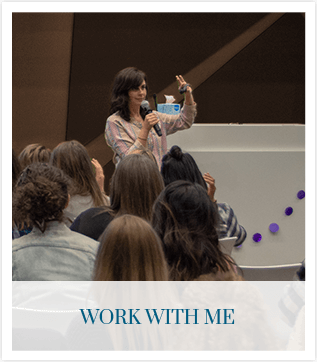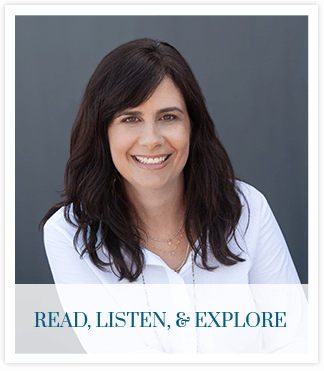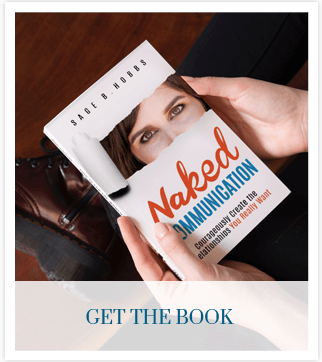 Sage brings personal experiences, humor and practical methods for approaching challenging conversations. She is relatable, supportive and authentic – tremendous assets for diversity and inclusion conversations. Sage blended her skillful communication expertise and training, with information and exercises on empathy, equity and social justice to create more inclusive, person-to-person leadership  practices.
Jessica G. Hartung
( Founder, Integrated Work | Author of The Conscious Professional )
Sage is the real deal! She listens to words you didn't even know you said aloud. She is deliberate, strategic, and effortless in her coaching approach, making it incredibly natural to be open to her process and ultimately see change in yourself.
Rachael Schwartz
( Communications and PR Strategist )
Sage embodies a foundational belief in the power and beauty of humanity and the possibility of all of us continually working toward becoming better versions of ourselves. She is a masterful facilitator.
Robbyn Fernanandez
( Assistant Superintendent | Boulder Valley School District )
Sage's presentation to our group stimulated a momentum that ran through the event – inspiring our group with purpose, passion, inspiration, and fresh tools to bring to the new work year.
Kari Albright
( Budget Director | Boulder Valley School District )
Comments
comments