Welcome to Season 6 Episode 2 of Race, Culture & Beyond: A Naked Conversation Podcast. On today's episode we are joined by Trent Norman of Affinity Arts Consulting as we discuss improving human connection and advancing Social Justice through the art of Theatre.
In this show we're talking about:
Trent Norman (he/his/him/they/them/theirs) has a history of Diversity & Inclusion work; 
As a student activist, he created the (1) Black Students Organization at Fort Lewis College, (2) UCAP (United Coalition Against Prejudice) – a not-for-profit organization created to address the Ku Klux Klan and a (3) a performance Theatre group. 
Trent received his Bachelor of Arts Degree in English Literature and Theatre Performance while participating as a Residence Assistant and a student athlete; Trent's Master of Science is in Social Psychology; focusing his energies on group dynamics and facilitation. 
Trent continued his love of theatre as the co-founder and director of the University of Colorado's Interactive Theatre Project and Affinity Arts Consulting (AAC). 
Through AAC Trent has created and facilitated performance about social issues for a variety of audiences including restorative justice practitioners, national and international university conferences, first year student orientations, K-12 teacher educators, sexual assault prosecutor and support services and environmental justice advocates; using theatre to engage audiences in learning and information sharing. 
Additionally, Trent works with the Center for Academic Performance Excellence (CAPE) on the University of Colorado's Anschutz medical campus helping medical professionals improve their practice, communication skills and patient relationships as an actor and facilitator. He has served as the Assistant Director for Organizational Diversity at the University of Colorado Boulder, where he developed a stand-alone Diversity curriculum implemented by other instructors he trained. Trent created and implemented a diversity plan for the Division of Student Affairs, engaged the Department of Housing and Dining Services in a unit-wide Diversity training and with colleague Rebecca Brown Adelman received the NYU Steinhart excellence award for innovative theatre practices for their work at the University of Colorado and Affinity Arts. Trent has published and leads workshops on facilitation and used that experience to center his diversity & inclusion work. Trent participated in the Social Justice Training Institute (as a participant and intern); has been certified to train in the NCBI (National Coalition Building Institute) model; has a training certificate from NCORE (National Conference On Race and Ethnicity in American Higher Education) and completed the Social Justice Education Training Certificate from NCORE. Trent is also a professional photographer, writer, ski instructor and avid cyclist.
The conversation with Trent is not only thought provoking but rich with experience and wisdom. Tune in to hear Trent discuss:
The connection between JEDI (justice, equity, diversity and inclusion) and Theatre 

How Theatre can be used as a tool for exploring identity

How Theatre can amplify and bridge the gap between intention and impact

Strategies for creating spaces for real and raw conversations to take place
Thank you for listening to the show. It is such an honor and joy to have these conversations with you. They are necessary and needed and we are here to do the work. A special thank you to Trent for his time, his expertise, and his wisdom. 
Xo, Sage & Erica
For access to ALL the resources mentioned, sign up for the "resource roundup":
The (short & awesome) newsletter will also keep you in the loop on the latest episodes, and other opportunities. 
Like what you hear? If SO, yay! Please subscribe to Naked Conversations on Apple Podcasts. Or Stitcher. Or Google Play. Or any of the following - Overcast, Blubbry, TuneIn Radio, Player.fm.
For (much appreciated) gold stars: Leave me a rating + review!  Just a few short words will help MORE amazing women find the show.  Thank you 🙂
Also, please send me a DM on Instagram and let me know what you love about the show, what topics you'd like to hear me cover, or your dream interviewee.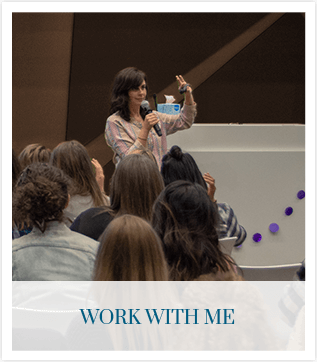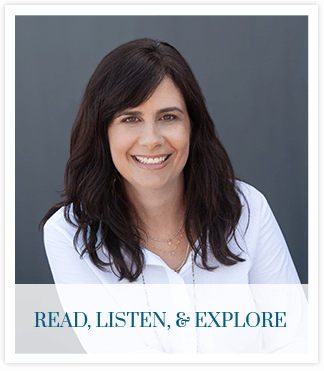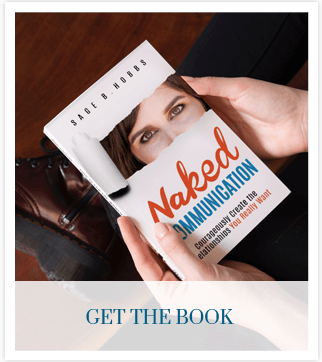 Sage brings personal experiences, humor and practical methods for approaching challenging conversations. She is relatable, supportive and authentic – tremendous assets for diversity and inclusion conversations. Sage blended her skillful communication expertise and training, with information and exercises on empathy, equity and social justice to create more inclusive, person-to-person leadership  practices.
Jessica G. Hartung
( Founder, Integrated Work | Author of The Conscious Professional )
Sage is the real deal! She listens to words you didn't even know you said aloud. She is deliberate, strategic, and effortless in her coaching approach, making it incredibly natural to be open to her process and ultimately see change in yourself.
Rachael Schwartz
( Communications and PR Strategist )
Sage embodies a foundational belief in the power and beauty of humanity and the possibility of all of us continually working toward becoming better versions of ourselves. She is a masterful facilitator.
Robbyn Fernanandez
( Assistant Superintendent | Boulder Valley School District )
Sage's presentation to our group stimulated a momentum that ran through the event – inspiring our group with purpose, passion, inspiration, and fresh tools to bring to the new work year.
Kari Albright
( Budget Director | Boulder Valley School District )